About Astron Specialty Metals
Design, Fabricating, Welding, and Finishing Shop in Kitchener-Waterloo, Ontario
WELCOME TO ASTRON SPECIALTY METALS LIMITED
When you require Custom Fabrication, we have the skill, the craftsmen and the equipment. For over 50 years, we've delivered on our reputation for top quality products made to precise specifications. A strong commitment to our customers is one of the foundations that our company was built on.
Established in 1966 in a location consisting of approximately 5,000 square feet, the three partners that started the company also made up the entire staff.
Good work and long hours led to an expanding customer base and growing business success. Today, Astron remains a family-run business. Our facilities encompass over 30,000 square feet and our employees number over 40. We are very proud of our many longtime employees, several of whom have provided loyal service to Astron and our customers for over 30 years.
But some things will never change. The hands-on approach that made us thrive is still alive and well at Astron.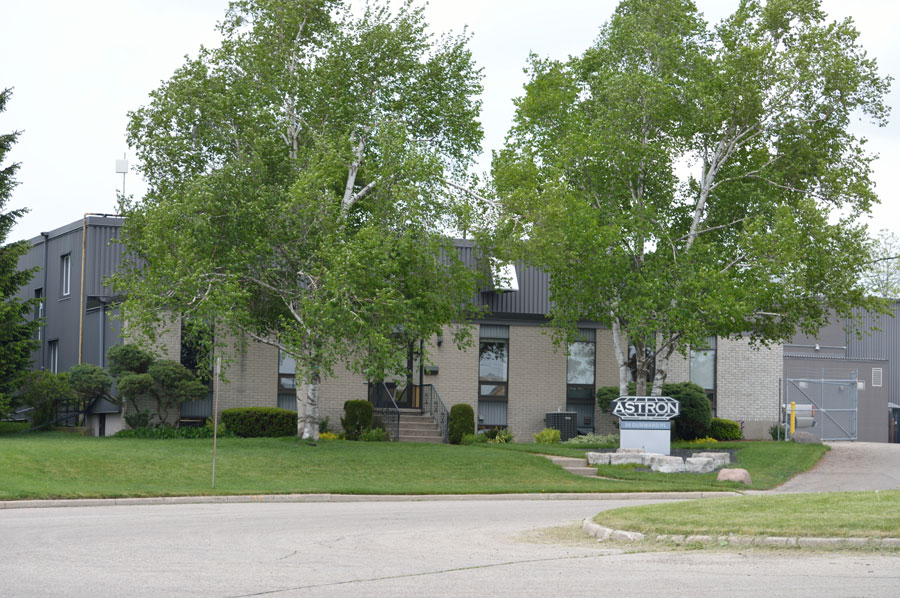 When you look at a finished project from Astron, you're looking at the commitment of 40 highly skilled craftsmen. From fabrication to welding to polishing, their expert abilities translate into product excellence every step of the way. From our base of operation in Waterloo, we custom fabricate for industries that deliver our products across North America and around the world.